VEHICLE APPEARANCE DIVISION
We can take out your small dents and dings without any paint work and repair the bumpers on your vehicle, too!!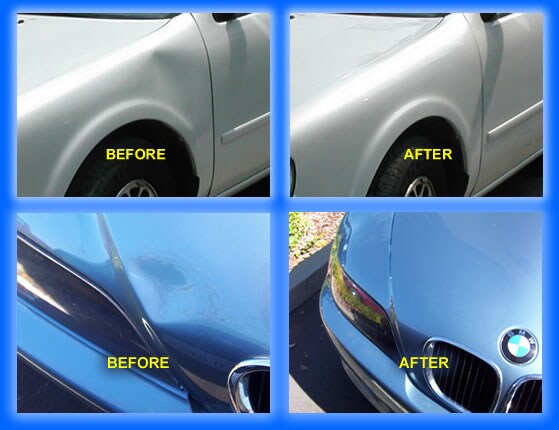 Call today for a free estimate 1-888-500-0582
Often times we find our vehicle is in need of minor repairs to its exterior due road and environmental hazards that create small dents, scratches, paint chips etc...
At Mastria, we provide an alternative to a full scale body shop to repair these minor dents and dings. Our Paintless Dent Repair is a quick, affordable option that provides a high quality finish at a fraction of the cost.
Here are just a few of the advantages of Paintless Dent Repair:
1.) Repairs can be completed the same day at a fraction of the cost of traditional methods
2.) Your vehicle's factory finish will remain intact.
3.) There is no paint matching necessary
4.) The finished product may increase the value of your vehicle when trading it in.
5.) The repairs that you make may save your hundreds dollars in lease vehicle turn-in costs.
Click Here to see our specials